Ojai Beer Barons t-shirts are in! Get them while you can. Get your orders made to make sure your rocking the best looking homebrew club t-shirt around!
Orders will take about a week to print and then we will hand them out at the next meeting or ship them out.
I set this shopping cart up using PayPal Payments. Just select your items and enter in your PayPal info. I'm so excited to see these suckas printed!
Add shirts to the order one at a time.
If ordering more then one shirt of the same size, adjust the quantity after the first one has been added to the cart. 
Add flat rate shipping if you need your order shipped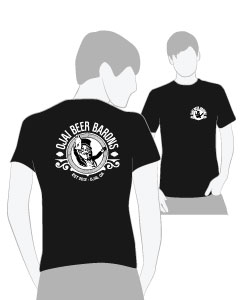 Mens t-shirt
black shirt | white graphics
Price:$15.00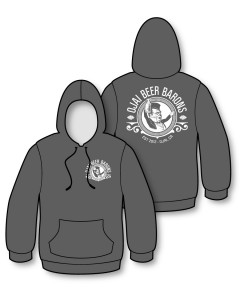 Ojai Beer Barons Hoodie
dark grey | white graphics
Price: $28.00
Look good and stay warm with our NEW Ojai Beer Baron Hoodie (unisex sizing)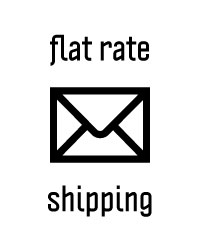 Flat Rate Shipping
Price: $6.00
It would be best if we can just hand you your order the next time we meet but we can ship your shirts if you live farther away. Just leave a note at the PayPal checkout screen or shoot us an email with your name and shipping address to info@ojaibeerbarons.com if you need your order shipped.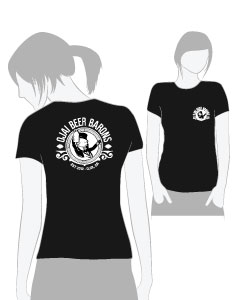 Womens t-shirt
black shirt | white graphics
Price:$15.00
Members button-up shirt (Dickies)
dark grey | white graphics
Price: $40.00
Let us know what name you would like printed on the shirt by leaving a note at the "Note to seller" link when paying